PressEnter Group's head of affiliates Hannes Thunberg discusses the company's rebrand and expounds on the why the industry needs affiliates now more than ever.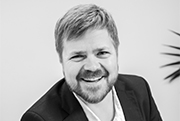 INTERGAMINGi: Could you give us a bit of background on PressEnter Group and the company's rebrand?
PressEnter Group recently rebranded from Betpoint Group, which was established in 2018 when the team behind 21.com took over the running of the business. The rebrand marks the start of an exciting new chapter for the organisation as we continue to establish the business as a tier-one operator in the global online gambling industry.
Read the full article in the latest issue of iNTERGAMINGi
To receive every print and digital issue of iNTERGAMINGi, subscribe here