Performance marketing specialist NetRefer has launched its API Management Suite, including the new Affiliate Account Sign-up component, which enables clients to step back from their static affiliate sign-up interfaces with a more flexible sign-up process.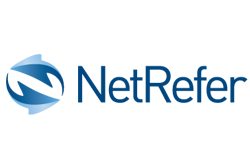 "Our clients realise, as we do, that business engagement with customers through the vast digital chain means that API management is now a business-driven imperative," said Timothy Buttigieg, chief operations officer at NetRefer.
"Delivering this new API management suite ensures that we future-proof our front-end technology, enabling easier deployment of applications in a smart, agile way. In accordance with technological advances and the needs of our client base, NetRefer included the development of the Sign-up API as part of its product road map for the future.
"By developing this service, NetRefer moves away from the concept of a static affiliate sign-up form, offering flexible customisation options to our clients while still ensuring that the same level and quality of data is imported into the NetRefer affiliate marketing system."