Affiliate group Better Collective has enjoyed a strong start to 2019, with a big rise in new customers and organic growth.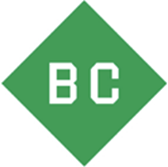 In Q1, revenue grew by 97 per cent to €14.9m, compared to €7.5m, while in the same period new depositing customers exceeded 116,000, a growth of 147 per cent.
EBITDA in Q1 before special items increased 212 per cent to €6.5m (Q1 2018: €2.1m) and the EBITDA margin before special items stood at 44 per cent (Q1 2018: €28 per cent).
At the end of Q1, capital reserves stood at €54.4m, including cash of €19.3m and unused bank credit facilities of €35.1m.
Jesper Søgaard, CEO of Better Collective, said: "I am pleased to report that growth in Q1 was strong compared to the same quarter last year. We now see the effect of the strong NDC intake throughout 2018, which even accelerated further to record levels in the first quarter of 2019. Revenue almost doubled including a strong organic growth of 41 per cent and operational earnings tripled compared to the same period in 2018."