With the affiliate marketing booming, it has become more important than ever to stand out from the crowd, according to Slots Temple's Fraser Linkleter.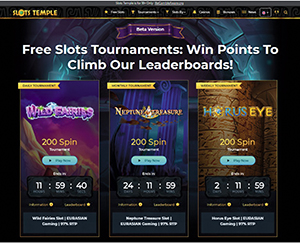 Brands such as ours, Slots Temple, are busy right now adding new, innovative products in order to differentiate our offering and keep customers coming back.
We recently launched free Slots Temple Tournaments, anabling us to build closer relationships with our customers and provide them with an interactive, entertaining experience on-site.
Read the full article in the latest issue of iNTERGAMINGi
To receive every print and digital issue of iNTERGAMINGi, subscribe here.