James Henderson, chief executive of William Hill, has warned that the "panic button" feature introduced to the bookmakers' website last year as part of a UK Gambling Commission initiative to enable gamblers to quickly lock their accounts, will continue to hit company profits.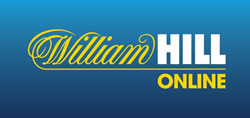 The feature, intended to improve the industry's social responsibility, means that punters can elect to lock their accounts for a period of 24 hours, a week, a month or up to six weeks with just the click of a button.
Henderson said that, since the start of the year, the number of players opting to self-exclude in this way had risen by 50 per cent, with around 3,000 accounts now being locked every week.
He said the measure had cost William Hill £2m so far with the cumulative effect for the year being profits £20m to £25m lower than forecast.
"It's a small amount, but if it continues on the trends we are seeing at the moment, the cumulative impact is why we've guided the market [about expectations] today," he said.
In its predictions for 2016, consultant GBGC said that social responsibility measures would lead to a three per cent fall in revenue across the sector.