Three of virtual sports' thought leaders speak to iNTERGAMINGi about the evolution of the industry and its future.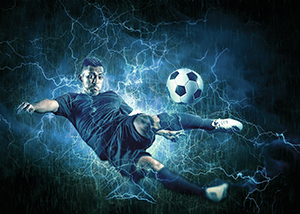 STEVEN SPARTINOS, CEO AT KIRON INTERACTIVE
WHAT IS NEW IN VIRTUAL SPORTS?
One of the foremost developments in virtuals is most definitely the optimisation of games for mobile deployment. This is particularly important for regions like Africa, where the mobile data infrastructure is still developing - coverage can be patchy and appropriate handset proliferation varies wildly. We're also ensuring that our latest crop of games is more instant and realistic, ensuring a high turnover of playable events with the latest in CGI technology, motion capture and proprietary physics engines.
Read the full article in the latest issue of iNTERGAMINGi
To receive every print and digital issue of iNTERGAMINGi, subscribe here