Eman Pulis, the founder of SiGMA Group, gives iNTERGAMINGi the lowdown on its continuing global expansion.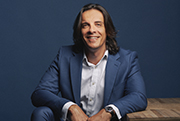 INTERGAMINGi: You're just back from your first summit in the Balkans - how did it go?
EP: Really well! Belgrade is a great city with a lot to offer, especially when it comes to sourcing top talent. Our first event in the region welcomed over 2,700 delegates, many of whom flew in especially for the event.
As always, networking was a top priority and we made sure there were plenty of events happening throughout our time there that paved the way for investors, operators and affiliates to connect. We were also really excited to be partnered with Centurion FC, who hosted an MMA fight on the second day of the SiGMA Belgrade summit.
Read the full article in the latest issue of iNTERGAMINGi
To receive every print and digital issue of iNTERGAMINGi, subscribe here