Esports has long-since had a devoted betting fanbase but the global pandemic has only served to broaden its appeal, as iNTERGAMINGi discovers.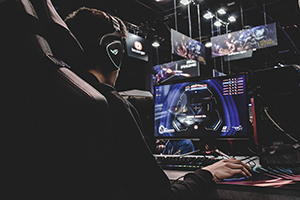 WITH traditional sport almost entirely off the menu as a result of the global pandemic, the capacity for esports to engage a population seeking a competitive fix is clear.
With no live football on show during lockdown, broadcasters have filled schedules with the likes of the ePremier League Fifa invitational tournament and the Esports Virtual Grands Prix. Featuring a variety of sports stars, for the casual viewer, esports – once simply a buzzword – now has pulling power.
Read the full article in the latest issue of iNTERGAMINGi
To receive every print and digital issue of iNTERGAMINGi, subscribe here