A torrential downpour on the opening morning of this year's iGaming Super Show, taking place in Amsterdam this week, did nothing to dampen the spirits of visitors to i-gaming's latest get-together.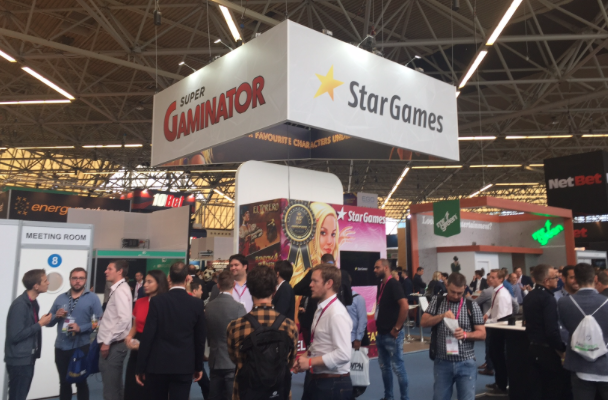 The now traditional 50/50 split of the exhibition floor in the vast Hall 8 of the RAI exhibition centre continues to balance the needs of both affiliate and B2B sectors.
This year, while the affiliate portion of the show floor is undoubtedly home to more of the familiar glam and giveaways, there is a sense that the B2B half is more than holding its own and taking more floor space than in previous years.
Numbers from the organiser confirm that overall visitors are also up, with 900 more pre-registrations than the 2016 edition.
Robin Hutchison, director at gaming marketing specialist Square in the Air, told iNTERGAMINGi: "This show gets better each year with a really good mix of suppliers and operators.
"But more than that, it's a fun event to come to and a great city."
Mitsuya Fujimoto, CEO of Ganapati Malta, said that the Super Show was another key opportunity for his company to build on its growing reputation. "This is our first time exhibiting and a valuable opportunity for us," said Fujimoto.
The Super Show closes later today and consensus is that the event will continue to hold its own - whatever the weather