Sports betting is officially legal in New Jersey, after Gov. Phil Murphy signed Assembly Bill 4111 that will allow the state's racetracks and casinos to offer wagers from Thursday.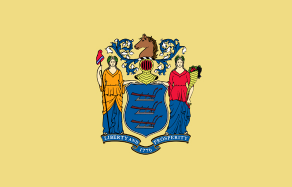 Murphy stated on Twitter: "We're finally making the dream of legalized sports betting a reality for New Jersey. This is the right move for our state and will strengthen our economy."
Revenues from sports betting at casinos and racetracks will be taxed at 8.5 per cent, with online revenues taxed at 13 per cent.
All Atlantic City casinos can offer sports betting, though Golden Nugget would be banned from taking bets on NBA games, since owner Tilman Fertitta owns the Houston Rockets.
Borgata said it plans to go live immediately, while Monmouth Park plans to launch at 10:30 a.m. Thursday. Online betting can start in 30 days' time.
Sports leagues didn't get any of their requests for integrity fees or the sharing of data between leagues and sports books. Source: Fantini's Gaming Report