SG Digital is opening a new remote development centre in Krakow, Poland, driving the division's growth as it pushes forward in igaming, lottery and sports.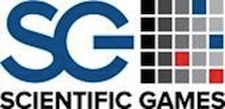 The division of Scientific Gaming will open the centre in the first quarter of this year, with over 100 product-focused employees arriving by the end of 2018. The Krakow office will work closely with SG Digital's other product development centres in London, Athens and Stockholm.
"The Krakow opening will be our fourth centre in Europe as we accelerate our growth, underpinned by our product-led strategy," said Matt Davey, group chief executive at SG Digital. "The advanced hubs are staffed by leaders in their fields and provide the platform to ensure that we remain at the forefront of technology in the digital gaming, lottery and sports industry."
Quality assurance, core software development and product innovation will be key areas of responsibility among the roles available.
Chris Armes, chief technology officer at SG Digital, said: "Opening the new Krakow centre underlines our commitment to continuously boost our best-in-class offering. This location will be directly aligned with our other European technology hubs and form a great asset for the SG Digital business unit.
"Poland has a fantastic reputation when it comes to tech personnel. From experience, we know there is a well-trained, high-energy talent pool of people that have extensive industry and domain expertise."