Quirino Mancini, a partner with SCM Lawyers, told the World GES conference in Barcelona today that the prospects for the remote gambling market in Italy are 'bleak' with most operators barely surviving.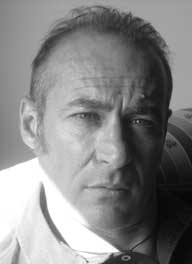 With Francesco Rodano, head of remote gaming for Italian regulator AAMS looking on, Mancini (pictured) said: "In principle, this is a market where operators want to be. However, it is also a very crowded market which is entering a new consolidation and integration phase.
"The tax model is not ideal but at least it shows some attention to the needs of the market, of the operators.
"A few operators are doing very well but the majority are simply surviving. PokerStars is doing well, as is Lottomatica, 888 too – and others. If I were a licensed operator in Italy I would feel as if I was being viewed as dodgy, as risky – falling under suspicion," said Mancini.
"But these companies have invested a lot in Italy, paid good money in taxes and public perception is so important – to be seen as a legitimate business contributing a lot of tax."
Given that remote gambling contributes less than 10 per cent to total gaming revenues in Italy, Mancini was pressed on whether the regulation of online gaming was worth the trouble. "It's true that it is just a small slice of a much bigger cake," said Mancini, "but the cross-border offering is what makes it need regulating so closely and also, don't forget, to tackle illegal gambling.
"It is a small slice but, in terms of restricting illegal activity, it is very important."
"The Italian black market used to be served by a big unlicensed group of operators. We still have a sizable illegal gaming offer in Italy but this is not as big or threatening as it used to be," he concluded.