Pilotgames.com has announced its latest registered donations to several charities via the Jackpot Jungle and Jackpot Hunter games.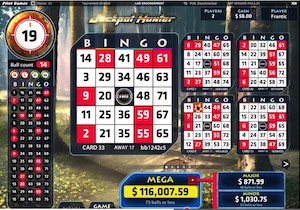 Worthy charities such as Minnesota Lake Firemens Relief Association, Northfield Fire Relief Association and St Cloud Youth Hockey have all benefited from customers playing and winning using Pilot Games during the month of September 2020.
Pilot Games helps raise and donate funds via its creative and entertaining games which can be enjoyed by a group of friends or family during leisure visits to local licensed venues where Pilot Games are available.
Pilot Games at the same time announces the return of GameDay Bingo. While players can watch all of the NFL football action, they can also play along with Pilot's GameDay Bingo wide-area progressive.
To celebrate the new football season, Pilot is releasing its second game developed in conjunction with the Minnesota Vikings. Pilot debuted Vikings Bingo on Sunday, September 13, during its GameDay Bingo sessions. GameDay Bingo starts 30 minutes before kickoff with Vikings Bingo Games.
Also, during the first and second quarters, Pilot wil host 100 PLAY Flash Bingo Tournament Games. Pilot's Flash Bingo is a high speed, two-player bingo. With Flash Bingo Tournaments, bingo card results for each of the 100 plays are converted to a point schedule and prizes are awarded to the top 50 players based upon their point standings.
Pilot TV has special GameDay live expert hosts who comment on the progress of the bingo games, give insights on the football action and interact with bingo players on social media.
New for Vikings Bingo is an enhanced standings feature on Pilot TV where viewers can see the players who are closest to winning the next pattern and where they are playing. This new feature also has a real-time display of the bingo balls as they are called.