This week saw the introduction of a third bill proposing the regulation of real-money online gaming in the US state of Pennsylvania.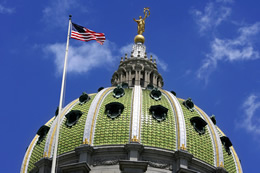 Senate Bill 524, introduced on Monday, seeks to boost the gambling revenues in the state, home to 12 casinos and lines up alongside Senate Bill 477 and House Bill 392 as Pennsylvania edges towards regulation.
State lawmakers will meet next week to discuss real-money online gaming, as well as other ways of expanding gambling, including slot machines at bars and restaurants and even the regulation of daily fantasy sports.