Atlantic City casinos can expect to generate up to $262m in gross gambling yield in the first full year of regulation in New Jersey, according to a new report from GamblingData. Total GGY is forecast to rise to $462m per year when the market matures "in the fourth year of regulation."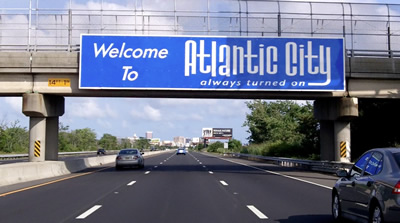 Casinos are expected to be permitted to offer online casino games and poker. GamblingData estimates that online casino will account for between 50 and 60 per cent of total GGY over a four-year period - with online poker accounting for the balance.
Online casino GGY is expected to grow steadily between years one and four while poker is predicted to grow dramatically in the first two years before cooling in years three and four.
"The disparate ramp-up rates we expect in online casino GGY and online poker GGY reflect what we've seen in data from the Italian online gaming market, which we used to inform our forecasts," said Daniel Stone, head of content at GamblingData and the lead author of the report.
"While we expect Atlantic City casinos to steadily capture new online casino customers over the first four years of regulation, we believe the casinos will attract new online poker customers mainly in the first two years of regulation," Stone added.