Italy's Octavian Gaming Solution has taken a 50 per cent stake in WorldMatch, the online gaming company.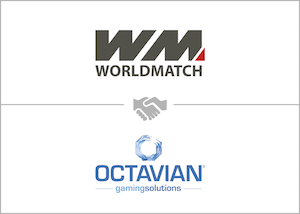 WorldMatch, also based in Italy, has a portfolio that includes over 200 games, 160 slots and 30 table games for the mobile gaming business.
Octavian, a specialist in gaming content with R&D departments in Italy, the UK and Russia, sees the investment as "an important diversification for our group," in the words of CEO Simone Pachera. "On the one hand it permits us to make the omni-channel distribution for our game content portfolio immediate and widespread and on the other it allows us to merge the know-how of our development teams with the skills of the WorldMatch team."
For WorldMatch, the deal is a strategic partnership to "take full advantages of the next convergence of online and terrestrial gaming."
The company will continue to be run by Andrea Boratto and the chairman of the board is to be Mauro Crivellente, the chairman at Octavian.