Novomatic, through its subsidiary Novo Lottery Solutions GmbH, has acquired a 90 per cent majority shareholding in Icelandic gaming and lottery specialist Betware.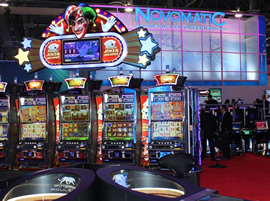 Betware management retains ownership of the remaining 10 per cent. Stefan Hrafnkelsson, Betware CEO, said: "We are confident that this transaction will create new value in the lottery market, linking together the strength of Novomatic with Betware's innovative lottery solutions.
"I strongly believe together we will become the market leader within the lottery segment."
Thomas Graf, CTO of Novomatic, added: "Our acquisition of Betware has been a logical step to further enhancing our competency in electronic and video lottery technologies. Betware's open platform architecture is second to none, providing tailor-made solutions to any small or large scale lottery operation.
"With our combined resources, knowhow and industry expertise we will be able to offer any lottery operator a 360-degree solution for all distribution channels including online, mobile and land-based, which will be a clear advantage in an increasingly competitive operating environment."