Digital igaming provider NetEnt has converted most of its popular games into HTML5, while also creating mobile versions of its back catalogue.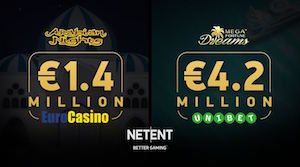 With global support for Flash coming to an end, NetEnt has switched 70 of its top-performing titles to the new technology supported by current browsers.
The move to HTML5 also helps deliver better graphics, sound and animation. In addition, mobile versions of all the upgraded desktop games have been developed.
Henrik Fagerlund, chief product officer of NetEnt, said: "We are expanding our technological reach as it is crucial we are able to give players the chance to keep playing their favourite games. We just recently released upgrades for four of our classic titles: Dracula, Jackpot 6000, Excalibur and Spellcast.
"Given the growth of mobile gaming, we have to continue establishing ourselves in the industry by making these advancements and moving with the times."
Slots segments and table games have been upgraded, with newer versions of video poker and specific games such as baccarat coming soon.