iNTERGAMINGi Issue 3 is now live, featuring insights into LatAm and Asia and a roundtable on the live dealer sector.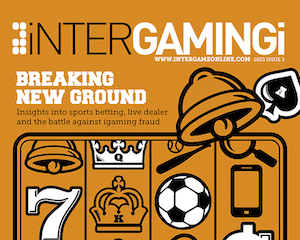 Progress of sports betting regulation in Brazil is documented in the LatAm report, as is the growing strength of the Colombian market and the rising presence of the igaming industry in Peru and Chile.
Sticking with sports betting, a detailed walkthrough on the industry's latest innovations is offered and a similar outlook is presented on the live dealer sector.
The battle to prevent igaming fraud is explained elsewhere and there are insights into emerging territories in Asia.