The impact of the pandemic will be temporary in terms of its effect on the business of Swedish online gaming operator Kindred Group, says its CEO Henrik Tjärnström.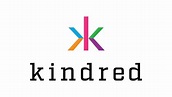 Sports activity will gradually resume after the summer, he said. Meanwhile the group would reduce the earnings impact of temporarily lower sports revenue by adapting its cost base through reduced levels of marketing spend, lower operating costs and delaying some investments.
"While the current situation presents several challenges, I remain very positive about Kindred's future outlook. Kindred will continue to benefit from a wide geographical reach and a broad product mix as well as a business model which has been resilient during previous times of economic downturn.
"I also believe that the social and behavioural changes that are already happening will accelerate the migration from offline to online which will benefit digital operators like Kindred."
The group reported a good start to the year with gross winning revenue for the first quarter in the range of £247-252m, compared with £22.44m. The full impact of cancelled sports events was largely effective from March 16, resulting in lower sports book turnover, but compensated in part by growth in revenues from other products.