Helio Gaming has selected risk management and insurance specialist RISQ as its insurance supplier for its betting on lottery solutions and Hero Games suite of products.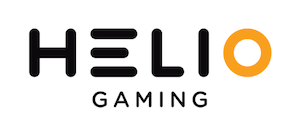 The RISQ igaming insurance platform iGiP will enable Helio Gaming to offer high-value jackpots up to €150m as part of its Hero Games, custom-branded lottery games and betting on international lottery games.
Julian Borg-Barthet, RISQ's director of business development, said: "We are very pleased, that Helio Gaming has decided to use the RISQ igaming insurance platform iGiP to back the Hero products and its Betting on Lottery Suite.
"We are looking forward to a mutually beneficial and prosperous partnership. The new deal reflects a shift in the industry towards proprietary lottery games and giving more players access to international lotteries".
Richard Mifsud, CEO of Helio Gaming, said: "Working with RISQ will give Helio Gaming the flexibility to deliver even more attractive lottery solutions to our clients. Partnering with RISQ will set new standards in delivering high frequency and high-value jackpots in the gaming industry."