Publishing its annual results for the 12 months to December 31, 2016, sportsbook provider Kambi Group saw betting turnover among its 13 operators climb 36 per cent year on year, while revenue at Kambi was up 17 per cent.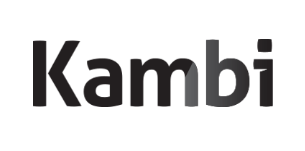 Profit (EBITDA) was up €16m while operating profit also climbed, up by €8.8m.
In a statement, Kambi CEO Kristian Nylén said: "Throughout 2016, Kambi continued to produce outstanding results for our operators. Once again, 2016 saw our operators outperform the market, increasing their turnover by 36 per cent.
"We can only ever be as successful as our operators so to see them deliver such a positive performance is very gratifying for everyone at Kambi.
"With the 2016 European Football Championships held in June and July and the Rio Olympics in August, it was a really important year for our operators.
"So I am immensely proud that our system performed with perfect reliability and no downtime and provided the best offering on the market during both tournaments."