Oslo-listed Gaming Innovation Group is to acquire Scandinavian online gambling operator Betit Holdings for €54m.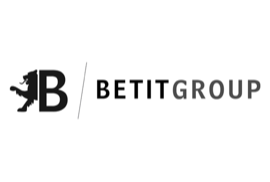 GIG will issue 153 million new shares in order to take on Betit assets while shareholder Optimizer Invest will convert 10 per cent of GIG subsidiary iGaming Cloud into 56.5 million new GIG shares.
Robin Reed, CEO of GIG, said of the deal: "Through this agreement, we team up with some of the most accomplished entrepreneurs in the industry, significantly enhancing our reach to end-users, marketing partners and professionals.
"Our vision is to make the industry an open and connected eco-system and we will all benefit from the commercial and operational synergies.
"The acquired technology will accelerate our ability to grow and strengthen our base for further M and A activity."