Gaming Innovation Group has signed an agreement with Malta-based affiliate network Matching Visions for the provision of its B2B marketing compliance technology GiG Comply.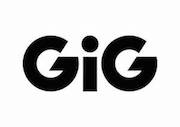 Supporting Matching Visions, enhancing its marketing compliance with heightened advertising regulations requiring operators to drive responsible marketing practices, GiG Comply offers an automatic webpage scanning solution to easily review advertising campaigns, helping to meet compliance needs.
Designed specifically to ensure regulatory compliance and to reduce the manual checking of affiliate sites, GiG Comply's proprietary self-service technology scans and analyses across tens of thousands of web pages content and links with the widest reach in the market. The tool provides detailed reports, including links, images and brand mentions.
Co-founder of Matching Visions, Dennis Dyhr-Hansen, said: "We at Matching Visions are delighted to team up with GiG for its Comply product. Being an affiliate network, it is our absolute priority to constantly be 100 per cent compliant in order to protect our operators as well as our affiliate partners from being compromised by non-compliant marketing methods.
"We must ensure that we are constantly ahead of the game, as compliance and responsible marketing are the top priorities at Matching Visions Network. GiG Comply is the ideal tool which will enable us to guarantee we are working towards excellence."
Richard Brown, chief operations officer at GiG, said: "We are very pleased to have signed Matching Visions to Comply. Our cutting edge compliance solution will support its affiliate programmes to manage their marketing, supporting its affiliates to reach their compliance goals and to protect their end users."