Bingo-led operator JPJ Group has seen a boost in gaming revenue for the first quarter of the year.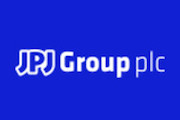 For the three months ended 31 March 2019, gaming revenue rose 13 per cent year-on-year, driven by strong organic growth at Vera&John. Adjusted EBITDA increased 16 per cent year-on-year, highlighting operating leverage at Vera&John, and adjusted net income increased by 18 per cent year-on-year.
Neil Goulden, executive chairman, said: "I'm pleased to report that the group has delivered another good quarter of growth.
"We successfully completed the sale of our Mandalay business to 888 Holdings in March 2019 for £18m, which will allow us to focus on driving progress in our core market-leading brands in the UK. We remain convinced of the growth opportunities in global online gaming markets and are confident that we are well-placed to take advantage of this positive backdrop and deliver value to shareholders.
"The board is currently comfortable retaining significant cash on the balance sheet, given the optionality that this confers, and we will update the market at our interim results with respect to our plans to return cash to shareholders."