Newgioco Group, which provides online and retail betting and gaming services through subsidiaries in Italy, saw gaming turnover exceed US$100m for the first time in 2016.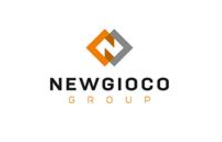 Revenue grew by 82.6 per cent to $8.9m in the period, with the company finishing the year with 86,000 registered customers, up from 36,000 in 2015.
Total assets more than doubled in 2016, from $3.6m to $7.4m, while cash in the bank also grew significantly from $157,363 to $2.2m.
Overall net loss before income tax was cut by $216,000 from $1.99m in 2015 to $1.77m last year.
"Although we are very pleased with developments in 2016, our management team remains committed to enhancing shareholder value by improving operational efficiencies as our top-line continues to grow," said company chairman and CEO, Michele Ciavarella.
"With the bar set, we are confident that an ambitious goal of 30 to 40 per cent growth in retail gaming turnover for 2017 can be realised through capturing market share by organic expansion within our existing network, and by capitalising on attractive acquisition opportunities on the strength of our innovative betting platform."