The UK Gambling Commission's director of policy, Ian Angus, has outlined how the regulator is focused on "better research and better evidence" about the industry, but did not provide details on the upcoming white paper.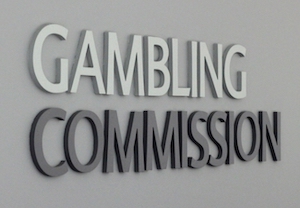 Angus told a Westminster Media Forum on Monday – as relayed by the Gambling Commission – that the regulator will "soon" be publishing its next steps to outline "how to fill some of the evidence gaps we see over the next three years," following the Setting the Evidence Agenda conference in March.
Angus said the Commission is in an "experimental" phase after its recent pilot of a new methodology into its research on gambling participation and the prevelance of gambling harm.
The regulator is "refining" the methodology ahead of scaling it up, Angus said, adding that 20,000 people per year will be surveyed when it launches fully. He also said the Commission makes "no apology" for the fact that the results from its current statistics and its new methodology show different data for the rate of problem gambling – 0.2 per cent for current data and 1.3 per cent using the new methodology.
"Better data, better research and better evidence will lead to better regulation and better outcomes for consumers, industry and everyone else involved in gambling," Angus said.
The Commission official went on to discuss the regulator's recent enforcement work, confirming that the last year has seen "the largest penalties that operators have ever had to pay."
Angus said failings like those by three gambling businesses under the William Hill umbrella, which amounted to a record £19.2m fine, "cannot continue."
Angus added: "But it's not just about numbers. The reason we've been forced to escalate our enforcement action like this in recent years is because each failing is not just a failing against our rules, it's a failing for ordinary people, some of whom have suffered terrible harms as a result."
On general participation, Angus said online gaming has "plateaued" and that while the "long-term trend" is for growth online, "there is no explosion in online participation."