EveryMatrix and Euro Games Technology Ltd have announced a new partnership which will see EGT game content integrated with the EveryMatrix Casino Engine.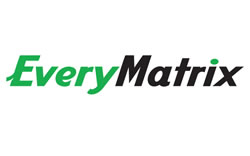 EveryMatrix CEO Ebbe Groes said: "We're happy and proud to announce this signing at the eve of the Bucharest Gaming Show where both EveryMatrix and EGT are present to showcase their products. With EGT present in our casino engine we can provide a perfect mix of casino games from the strongest offline players alongside the best of the pure internet gaming providers, giving players the best of both worlds."
The new co-orperation coincides with both EGT and EveryMatrix exhibiting at the up and coming Entertainment Arena Expo, taking place in Bucharest.
EGT managing director Vladimir Dokov said: "We're excited to now sign with EveryMatrix and look forward to bring our well known games into new territories and attract new players as well as enable the strong offline brands in our region to more easily create a strong online presence. EGT will be pushing online content even further and EveryMatrix is an ideal partner for us in this process."