Igaming company Enlabs has published its full-year results which report strong revenues along with the news of the company's plans to relaunch in Sweden in 2020.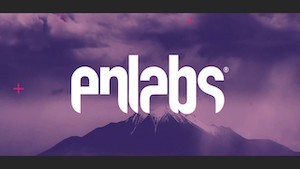 The company voluntarily relinquished its Swedish online betting and gaming licences, as it planned to undertake "development work" before planning its relaunch for the summer.
In his end of year statement, George Ustinov, CEO and group president, said: "Enlabs has added Nordic market sales know-how to its team and a global Pay & Play brand to its portfolio. This gives me certainty to say that in 2021 Enlabs will be relaunching in Sweden."
Publishing its full year results for 2020, the company reported a 27 per cent increase in revenue to €50.9m.
The company's yearly EBITDA increased by 22.2 per cent to €13.8m. The company saw a sizable growth of customers with an increase of 63 per cent taking its total active customers at the time of the report to 114,332.
Ustinov said: "We continued to pick up the pace following a successful acquisition of Global Gaming in Q3 and delivered yet another record quarter. All our markets demonstrated quarter to quarter growth in activity and revenue. Business development wise most energy during the quarter was devoted to integration of Global Gaming team into Enlabs structure."