The growth of eastern European and CIS markets opens up possibilities for sportsbook operators, but only if they bring something new to the party, says VSODDS.BET founder Dalius Dabashinskas.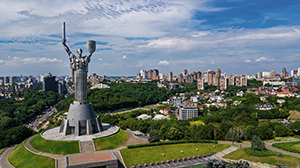 We are in the middle of a rapid period of globalisation for the sports betting industry.
A sector that was, until fairly recently, dominated by western Europe and east Asia is now becoming truly international.
The repeal of PASPA in the US has seen a number of states take steps towards sports betting regulation for the first time. If you look south, Latin America is making encouraging progress, not least in Colombia which now has a robust igaming regulatory framework. And in Africa, the growth of mobile betting has been nothing short of remarkable.