Degree 53, which specialises in the UX, design and software development for the online gambling industry, has finalised the migration of the entire sports betting website for UK bookmaker Betfred.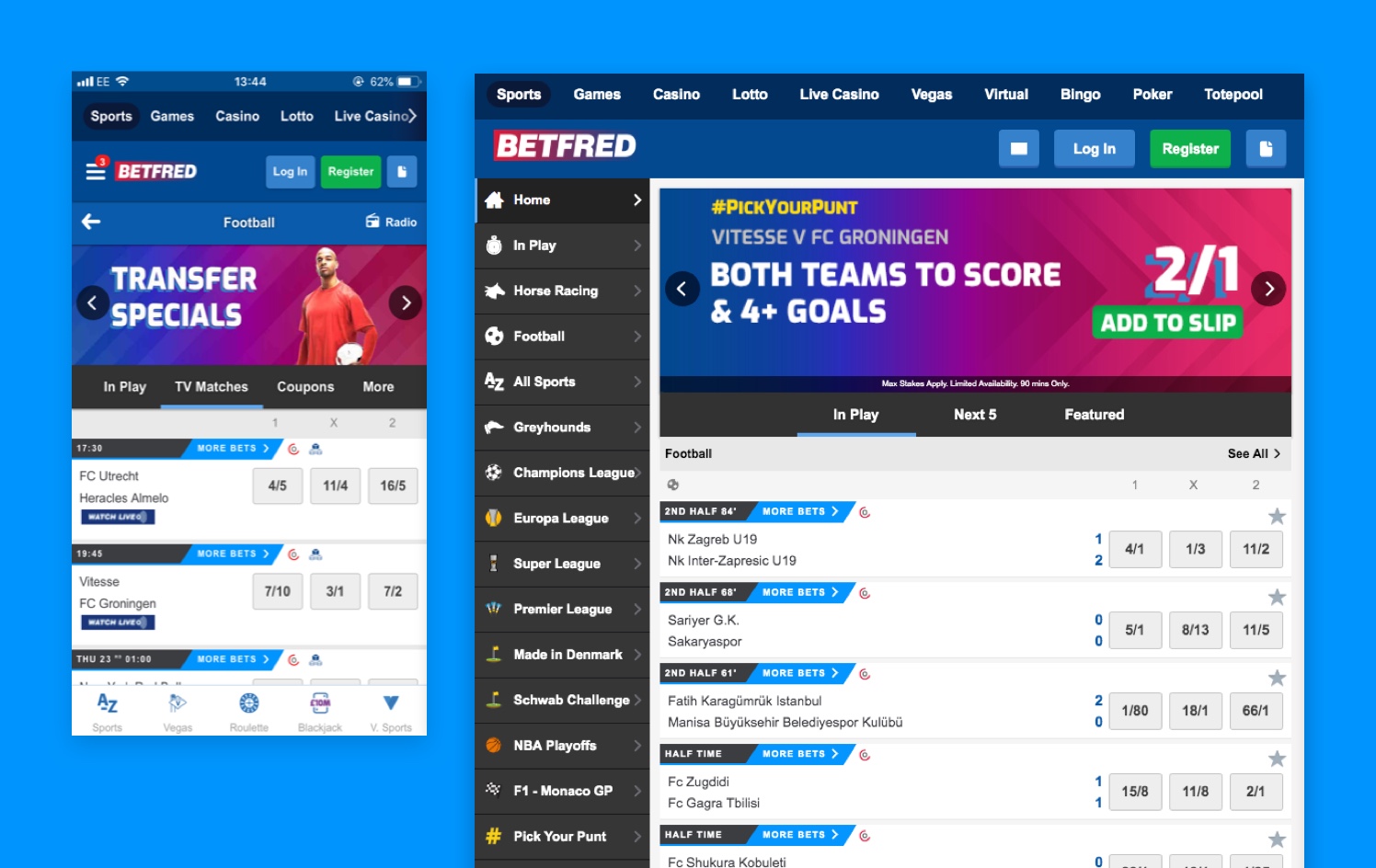 The developers created a fully adaptive web application, utilised across Betfred.com, to support access for all devices and enable product owners to easily manage it from a single codebase. The project has improved the overall user experience and increased efficiency of managing the site.
Degree 53 built a fully responsive framework to enable all website features to respond to the customer's device. This means that Betfred's website changes its layout and content responsively to adopt the best view.
Betfred already had a tablet view in the new framework and Degree 53 extended this to desktop. The team built new frontend templates for all website features and functionalities to have a desktop version - Lotto, Games, Bingo and Virtual, PickYourPunt Builder, Racing Post data and Watch Live.
This has made Betfred.com more user-friendly and easier to interact with on all platforms.
Rakesh Chablani, managing director of Betfred Digital, said: "This project has been very important to us and has changed how we operate our digital channels. Before, managing two separate codebases had been quite challenging in terms of launching updates, fixing issues and adding new content in general. This meant that we had to employ two different teams, which also incurred additional costs.
"We'd created one of the easiest sportsbook apps and we wanted to bring the same experience to desktop. The website migration has been a massive success and we have already noticed how much quicker and easier it is to have just one codebase. Our customer feedback has also been very positive and I am glad that, together with Degree 53, we've been able to create a modern product that our customers can access regardless of their device. "