Catena Media has consolidated its online gaming interests with the acquisition of websites and other affiliate related assets from three US founders.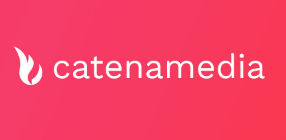 The total upfront purchase price amounts to $15m, 25 per cent of which is to be settled with 440,669 new Catena Media shares.
Additional earn-out payments could reach a maximum of $45m and are based on revenue performance during the next three years.
In addition to the affiliate assets targeting New Jersey and Nevada - both states where online real-money gaming is regulated - and included in the upfront purchase price, Catena Media is acquiring a range of assets that it believes will generate significant revenues if, and when, other US states regulate online gaming.
Robert Andersson, CEO of Catena Media, said: "We are very excited about this opportunity, which will not only see Catena Media becoming the largest regulated casino affiliate in the US, but also puts us in pole position to take advantage of further re-regulation in what has the potential to become the world's largest i-gaming market.
"This is an important step in realising our vision to become the world's number one provider of high-value i-gaming leads."