Betsson Group's Betsafe brand has signed up to work with Neccton as part of its anti-money laundering and responsible gambling strategy.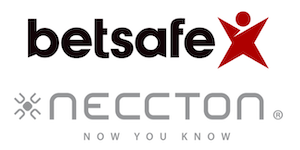 Betsafe will employ Neccton's mentor product, which looks for potential markers in player behaviour including a significant increase in deposit frequency.
The software contacts the player directly when required and alerts the operator to the issue.
Betsson Group is also using the software's AML module, which is compliant in Europe, Ontario - where Betsafe recently went live - and other jurisdictions.
Dr Michael Auer, director and head of development for Neccton, said the Betsafe partnership "validates both our approach and their dedication to protecting the customer from potential harm."
Marina Bogard, managing director for North America at Betsson Group, added the move will "provide our players added confidence in betting and game play."