Despite the Covid-19 pandemic, Golden Matrix Group, the developer and licensor of social gaming platforms, systems and content, has come up with its eighth successive quarter of profitability.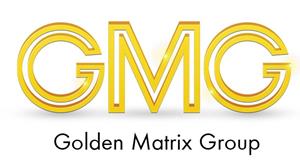 Revenues of just over $1m in the second quarter of the year compared favourably with last year's $792,807. The profit was up from $443,125 to $453,194.
The company's revenues come primarily from licensing fees from gaming operators in the Asia Pacific region and integrated with the company's GM-X platform. The company said that there had been a strong increase in the number of active operators and players. Currently there are 430 active operators and about 3.3m registered users.
CEO Brian Goodman said: "The gaming industry as a whole is experiencing rapid growth and offers huge opportunity world-wide, aided by the continuing shift in legislation to allow online betting. GMGI's superior end-to-end solution for online gaming operators, flexible platform, unique IP and marketing and loyalty tools have given the company a competitive advantage in its current markets."