A lively debate on the future of the US online gaming market grabbed the headlines on the first main day of the World Gaming Executive Summit in Barcelona.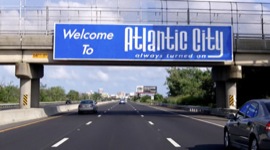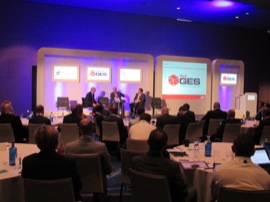 Bill Pascrell III, partner with the Princeton Public Affairs Group, was joined by Andrew Zarnett, managing director, Deutsche Bank, and Dentons' lawyer Bill Gantz with Pascrell and Zarnett locking horns over the best way forward for the New Jersey market.
"The marketing in New Jersey has been abysmal," said Pascrell.
"It has been driven by the land-based industry which has zero experience in the online space."
He refused to accept that there had been any significant "cannibalisation" of the land-based industry by online: "The decline of the Atlantic City bricks-and-mortar industry began in 2008, before i-gaming became an issue in the state.
"The recession, the smoking ban and the casinos opening up in states around New Jersey were all decisive factors.
"Atlantic City has benefitted from protectionism in the past and now it is suffering because of that same protectionism."
"There will be more casinos, for example, at Meadowlands," continued Pascrell, "but online needs to be supplementing and attracting players to the offline – and I think that will happen when the bigger players – like Paddy [Power] and PokerStars - come in.
Zarnett disagreed that the introduction of major online operators would alone generate momentum in the state and beyond: "Online gaming revenues in New Jersey will determine what happens elsewhere and give impetus to other states; it will sell itself if the revenue is there."
Pascrell countered: "I agree but that's purely an economic argument. For i-gaming to progess in New Jersey, it has to hook up with an uninspired land-based industry! Who will step up to be a leader? Let's remember, if it were not for PokerStars, there'd be no online gaming in New Jersey - they provided leadership in the early days, moving the industry forward.
"Get into the game!" he urged. "Stop sitting on the sidelines and waiting for something happen."
Zarnett sees political problems with Pascrell's call to arms and disagreed with assertions of protectionism: "The problem with Bill's argument is that it is almost impossible politically to split land-based from online.
"The politicians wanted to protect the land-based operators as that's where the jobs are – and that's very important to politicians. It's inevitable that the politicians will protect the land-based side."
Pascrell remained unconvinced: "I think that's what the politicians inaccurately believe. Why don't we allow the market to open up? [New Jersey governor] Christie has said he is willing to have a discussion about expanding gaming beyond Atlantic City.
"That's the pressure the Atlantic City casinos need."