Ivan Kravchuk, CEO at Evoplay, talks to iNTERGAMINGi about the major trends in online slots for 2023 and beyond and how to stand out from the crowd in an ever-growing market.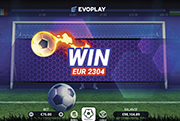 "THE igaming industry is developing rapidly, with providers searching for innovative mechanics and new concepts that are capable of capturing the attention of target audiences," Kravchuk says.
"I would say in the current market, instant games and crash games hold a lot of promise. It's ironic that these were once invisible to developers, but now due to their immense popularity, many across the industry have woken up to their potential.
Read the full article in the latest issue of iNTERGAMINGi
To receive every print and digital issue of iNTERGAMINGi, subscribe here