Gaming Innovation Group has, through its subsidiary Innovation Labs, agreed to acquire all assets of Stk Marketing, one of the biggest affiliate networks in Scandinavia, for approximately €26m.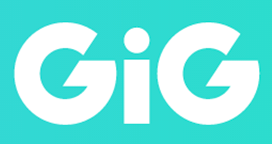 With the acquisition of Stk – GIG's fourth purchase of 2017 - Innovation Labs becomes a leading source of i-gaming traffic in its core markets of Norway and Sweden.
The acquisition includes casino websites and all related assets, intellectual property and affiliate accounts. GIG expects the acquired assets to generate more than €7m (EBITDA) in the first 12 months following completion.
Robin Reed, CEO of GIG, said: "We have set an ambition for Innovation Labs to become the largest lead-generation business in i-gaming and we are well underway in realising this. Furthermore, we have now established a leading position in the Nordic affiliate market.
"In line with previous acquisitions and GIG´s vision, the Stk acquisition will enable Innovation Labs to refer more customers to our B2B partners and thus benefit all parties engaged in the expanding GIG i-gaming eco-system."
The acquisition deal is expected to close in August.