Through its forums, the GPWA brings affiliate webmasters and affiliate managers together. Here, Michael Corfman, executive director of GPWA, shares another insightful exchange.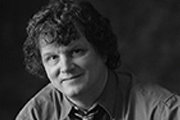 An age-old strategy in the poker vertical has been freeroll tournaments.
The name pretty much says it all. The idea is to entice visitors to participate in a poker tournament with no entry fee with the hopes they enjoy the experience and end up becoming a "real money" player at your partner poker site.
Read the full article in the latest issue of iNTERGAMINGi
To receive every print and digital issue of iNTERGAMINGi, subscribe here