The Saudi Arabian city of Tabuk has its first-ever cinema. The VOX chain from Dubai, part of the Majid Al Futtaim group, also parent company of the Magic Planet chain of FECs, continues to take its footprint to new cities across Saudi.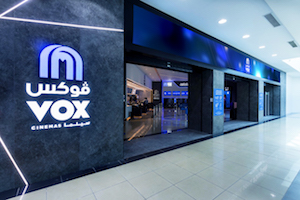 The Tabuk venue, a multiplex, is in the Park Mall and its opening was notable for a formal ceremony and tape-cutting by representatives from the province of Tabuk and officials from the city plus leading management from Majid Al Futtaim.
The location has 11 screens and a seating capacity of 831. It features two of the iconic KIDS brand for young movie-goers and a VIP screen with a much more luxurious experience. Food and beverage options are in-house.
VOX now has 112 screens across 10 venues in four cities and is the largest operator in the country by screen-count, admissions, market share and is the largest independent operator in the kingdom.