Registration is now open for the new-look UK show, EAG International Expo 2020, to be held from January 14-16 at London's ExCeL.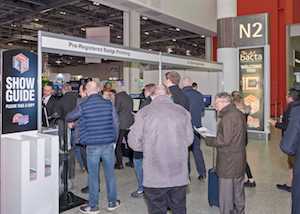 To attend and claim a complimentary e-ticket, visitors can register via EAG's secure online booking form.
Commenting on the 2020 show's expanded remit to cover the entire gaming, entertainment and leisure industries, EAG Expo chairman Martin Burlin said: "Visitors to EAG 2020 will gain access to a showcase of the very best in the worlds of gaming and leisure, as well as an inspiring programme of seminars providing insights into and discussion about the latest in immersive entertainment."
There are still a few stands available at the show and potential exhibitors can find out more by contacting the show organiser, Swan Events.