The content of the new Chinese equivalent of Orlando's Universal CityWalk, shopping, dining and entertainment complex has been revealed.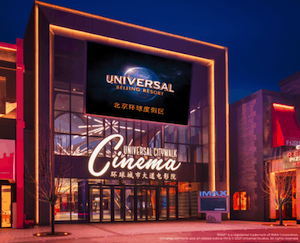 CityWalk Beijing will have 24 categories in all, with entertainment a strong feature, plus a multiplex cinema. Originally planned to open around now, the new venue should still be open soon, as Universal has said on the record that it is undergoing its final operational preparation.
The cinema will be partially a new concept of IMAX with laser, plus ten standard screens, taking in all 2,000 guests, plus a party room.