UK Prime Minister Theresa May has announced a general election for June 8 that could push the industry's triennial hopes off track with the need for action on FOBT stakes and prizes described as "urgent".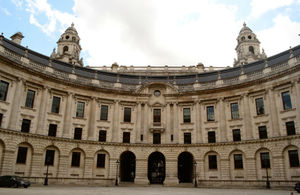 "The announcement of a June general election almost certainly changes the timings for the government's triennial review on gaming machine stakes and prizes," said BACTA's CEO, John White. "However, while the review may be delayed, the need for political action on the issue of fixed-odds betting terminals remains urgent. These are dangerous, hardcore gaming machines whose £100 stake represents a constant threat to at-risk gamblers, and a glaring anomaly in our gambling regulation.
"We will be campaigning for all parties to recognise the need for substantial stake reduction on FOBTs. It is only through substantial stake reduction on FOBTs that we can protect consumers and create a socially responsible environment for gambling in the UK. The election is an important opportunity for political parties to show that they will be prioritising the safety of consumers over the balance sheets of a few multinational bookmaking companies."
Other industry trade bodies, including the Association of Licensed Multiple Retailers, are focusing on the impact of Brexit in the election: "Whatever the outcome, we need a government that takes decisive action to tackle rising costs for eating and drinking-out businesses and provides clarity on Brexit," said Kate Nicholls, ALMR chief executive.
"Employers need confidence and financial room to manoeuvre if they are to invest and grow. Over the coming weeks and months the ALMR will be working hard to make sure that all parties know how valuable the sector is and what needs to be done to enable businesses to succeed."
"The debate around Brexit will be centre-stage, and we will be highlighting the key issues facing the sector," added BBPA chief executive Brigid Simmonds.
"In the hospitality industry, we need to continue to attract those with the right skills, and keep trade with our neighbours as free as possible. Brexit also presents an opportunity to encourage the new government towards a more favourable tax regime, especially for beer duty. We will not hesitate to use the election to highlight both the challenges and the opportunities for brewing and pubs."