Both major cinema groups in the UK have announced that they will reopen their locations on May 17 following the easing of the Covid-19 lockdown.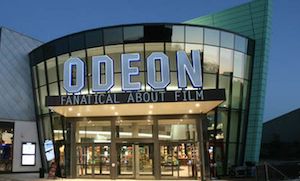 Odeon said this week that it would open most of its 120 venues with fresh safety measures in place. It follows the announcement that Cineworld, Odeon's main rival, would do the same.
Odeon is owned by AMC that last month reported it was near breaking point for lack of cash. Cineworld has 100 venues in the UK. Odeon has said that there would be some separation of guests, with guaranteed unoccupied seats between parties, although masks can be removed inside when eating and drinking.
The cinemas industry has suffered badly in the global pandemic, with last year revenues falling by 70 per cent to $12.4bn according to analysts. AMC reported a few months ago that attendances had dropped by 92 per cent in the US and 86 per cent internationally.