The popular Tower of Tickets Re-Load has been given a Trolls-themed update in collaboration with DreamWorks.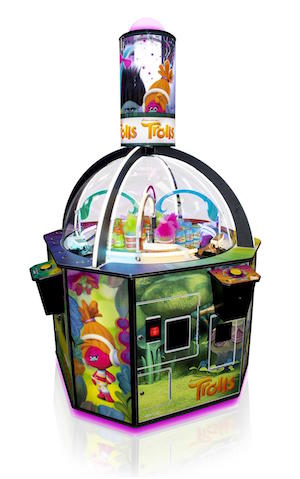 Sporting bold graphics, bright colours and recognisable characters, this new iteration of the redemption game features the same four-player skill-based gameplay, in which players have to release an arm at the right time to knock pucks from the rotating field.
Now, with the new Troll look, players must aim to knock down pucks with Troll hair tufts to win big tickets. With the pucks registered by an RFID scoring platform before being returned to the playing field, the machine allows for 100 per cent continued play.
The unit can be powered from either a floor outlet below or a ceiling power drop from above, allowing for greater flexibility in game room placement.