What feels like the entire amusement industry is set to descend on Orlando this month for the biggest trade show of the year - IAAPA Expo.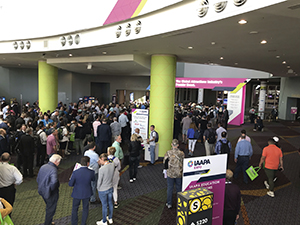 THE most keenly awaited event of the year for the global amusements and attractions sector is upon us. Thousands of manufacturers, suppliers and operators will arrive in the home of entertainment - Orlando, US, for four days of discovery, networking and trade.
As the largest and most important trade show for our industry, IAAPA Expo Orlando sets the tone for the year, with what is hot on the show floor showing up in the arcades and game halls of FECs across the world months down the line. No doubt, we will see the prevalence of VR and other interactive experiences continue to grow, with customers voting overwhelmingly with their wallets for that sector. However, the old FEC mainstay of redemption remains as strong as ever, with a number of companies innovating in that space.
Read the full article in the November issue of InterGame
To receive every print and digital issue of InterGame, subscribe here