VRstudios, creator of turnkey multiplayer virtual reality attractions, has created an exclusive experience for Dave & Buster's: Terminator: Guardian of Fate.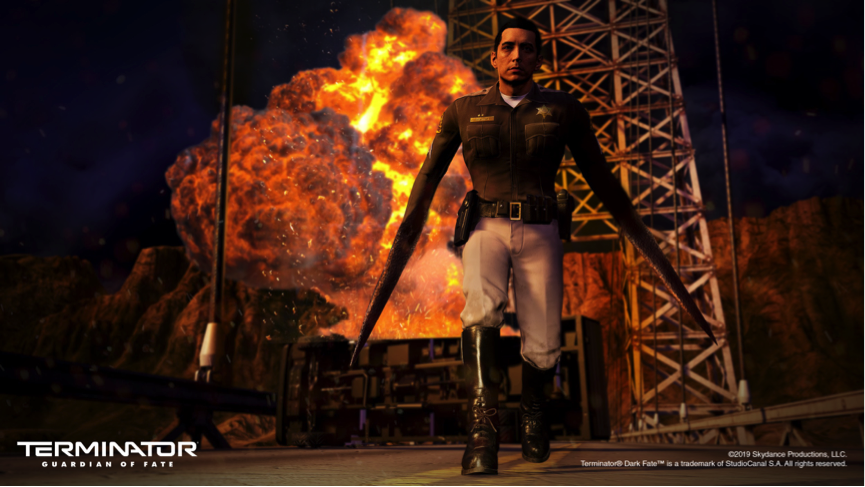 The experience, which features the voice of Linda Hamilton as Sarah Connor, has players fight to stop the Terminator from killing a target who is invaluable to the future of the Resistance. Sarah Connor guides players as they fight through a zombie-style shootout, with the Terminator attacking the players' vehicle.
To provide players with different experiences every time they play, new chapters of the game will be released in future, adding multiple endings and different events. There are also four randomised player avatars and a variety of weapons to use.
"We have really created something very special with Terminator: Guardian of Fate," said Chanel Summers, VRstudios' vice president of creative development. "This is an all-out adrenaline-fuelled interactive experience that is a roller coaster of intensity. The Terminator is the ultimate movie monster and just when players think they have destroyed it, it comes back! The action is so relentless that you will barely have time to catch your breath."
In creating the game, VRstudios has again teamed up with development partner Strange Reptile after working together to build the successful titles Star Trek: Dark Remnant and Men in Black: Galactic Getaway for Dave & Buster's.