Sales of Superhero toys continue to be strong in the UK with £1 in every £13 spent on toys in first half of the year was on superheroes, according to research by the National Purchase Diary.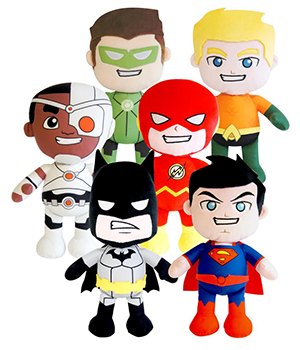 Sales of superhero toys have increased by 70 per cent since 2014, with Batman from DC Comics claiming the top spot as the UK's most popular toy licence.
The Superhero Girls from DC Comics came a close second in terms of popularity, with Batgirl, Wonder Woman, Supergirl and Harley Quinn being particularly popular.
The massive surge in popularity for these classic comic characters is undoubtedly as a result of a series of hugely successful film titles, including the release of the Lego Batman Movie at the start of this year. Last year's Suicide Squad movie, this year's box office monster Wonder Woman and the upcoming Justice League (to be released in November) continue to fuel interest in the characters.
NPD stated it was confident that superhero toy sale records would be broken by the end of the year.
Bandai Namco has the exclusive licence for the DC Comics brand in the amusements sector. The DC Comics four-player, closed-loop pusher is breaking its own records for cashbox on site. This has been followed by a DC Comics heroes and villains themed air hockey table, which is also a great performer.