Stern Pinball has announced its latest table which uses the world-famous 007 James Bond licence.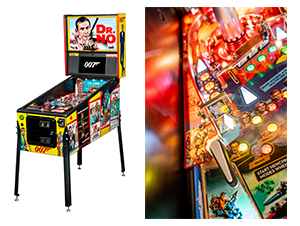 Created by executive vice president and chief creative officer George Gomez, the game will be based on six of the Sean Connery-era films: Dr. No, From Russia With Love, Goldfinger, Thunderball, You Only Live Twice and Diamonds Are Forever.
It features clips from the films, lifelike animations and licensed performances by Matt Monro, Nancy Sinatra and Shirley Bassey.
There are three different editions of the game: pro, premium and limited edition, each highlighting a different film.
The games are set to release in November.