SIS, a leading live pictures and data supplier to the betting industry, has boosted its management team with the appointment of Dominic Matthews in the new role of chief operations officer.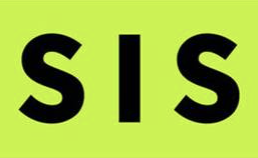 Matthews joins from Ladbrokes, where he worked for 26 years, most recently as commercial projects director and retail operations director.
The new COO will report directly to recently appointed chief executive Richard Ames.
"Dominic's appointment to our senior management team is a major coup for SIS and I'm delighted to welcome him to the company," said Ames.
"He brings a wealth of experience to the role having been an integral part of the betting industry for so many years.
"After working with him during my time at Ladbrokes, I know he will prove to be a valuable asset as we look to improve our operations."
Matthews added: "After many years working on the operator side of the industry, I'm excited to be taking on this new challenge.
"My aim is continue delivering the highest quality service to customers, as well as supporting Richard's new leadership of the business."
As a result of the appointment, a company restructure sees commercial director Paul Witten take on the role of product director.