Operator Sindbad's Wonderland has launched a new family entertainment centre, Sindbad's Xtreme, at the Dolmen Mall Clifton in Pakistan's capital.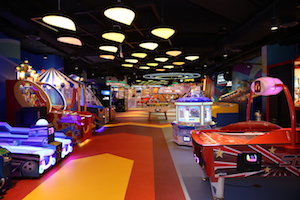 Sindbad's Xtreme boasts tenpin bowling, VR attractions, carnival games, bumper cars, simulators and the latest arcade games.
Speaking at the launch, Sidra Nadeem, CEO of Sindbad's, said: "It gives me immense pleasure to launch Sindbad's Xtreme, as we celebrate 27 years of Sindbad's in Pakistan. Sindbad's Wonderland opened its first centre in Karachi, Pakistan, in 1991 in technical collaboration with Sindbad's UAE and since then has gone on to open a number of indoor and outdoor centres across the country. The launch of our new brand of entertainment, Sindbad's Xtreme, seemed like the right progression for the company at this point in time, with an increasing demand for more high tech entertainment for an older audience."
While Sindbad's Xtreme caters to a family audience its particular focus is teens through to working professionals. Occupying an area of 16,000sq.ft, it is located within Dolmen Mall Clifton, an upscale shopping mall in the city. This is the company's second entertainment outlet in the same mall.